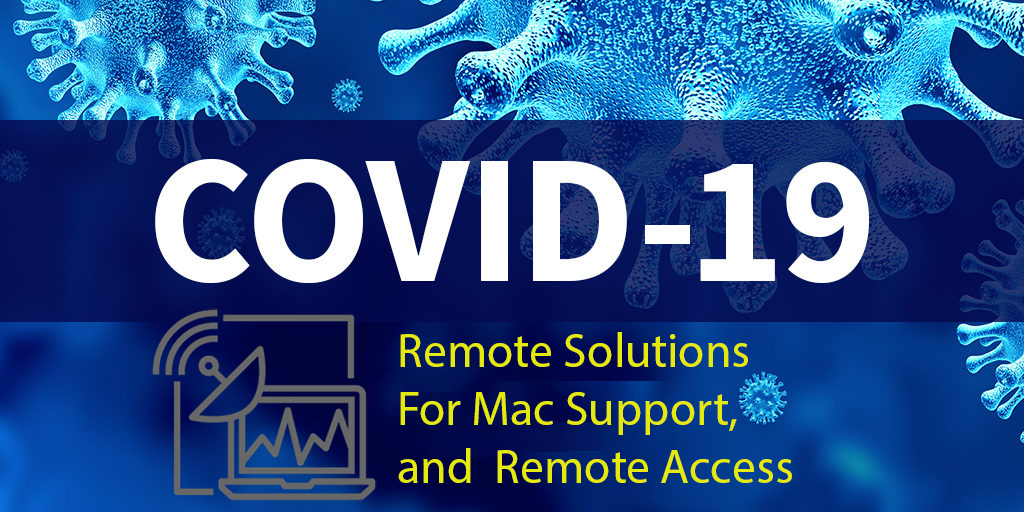 Avoid Traveling To Your Local Apple Store – We Offer Remote Support For Existing & New Customers
Whether your problem is big or small, we can resolve your technology from the comfort of your home. No need to schedule an on-site appointment, in minutes, we can connect to your computer remotely and work on solving your technology problems.
We Can Connect You & Your Team To Work Remotely
MacWorks, LLC can provide advice and guidance in the event that your organization wishes to explore how your staff can work remotely. We will be happy to assist immediately with developing a Business Continuity Plan in response to COVID-19 (which can then be expanded upon into the future).
We have affordable solutions to avoid any business interruptions. Give us a call to discuss options for you and your organization. Please respond to this email if you are looking to find out more about having us assist in this area.
Call us (203) 285-6405 or email us sales@macworksllc.com for more information